This was a strange year for culture. Movie theaters reopened, but almost nothing except the major franchises did anything at the box office. TV had some reliable favorites but I continued to watch less than I had in the past so there is very few new shows on my list. Anyway, I'll start my lists now, and here's a quick link to my full movie ranking on my Letterboxd account.
TV Shows:
10. This is a Robbery: The World's Biggest Art Heist
There should be more true crime documentaries about heists and less about murder. This is my request.
9. What We Do in the Shadows
Not the funniest season but pairing Colin Robinson with Laszlo for most of the season is a perfect character combination.
8. Survivor
After the biggest gap between seasons in the show's history and a great season 40, season 41 had a lot of expectations to live up to. The beginning of the season seemed to be overwhelmed with the pressure and changes, as the game was overwhelmed with a ton of advantages. However, in the post-merge, the season came together incredibly well as social issues intersected with the game and the season had characters dealing with the most interesting moral issues the show has season in many years.
7. I Think You Should Leave
The first time through I thought season 2 there were a few funny sketches but it was a real step down from the first one. However, I've now watched most of them again and see I was wrong and that they are insanely funny.
6. Mare of Easttown
A really well-told detective story with some really great performances. The twists were surprising but felt well earned.
5. The White Lotus
I truly believe that The White Lotus, written and directed by Mike White, is about Survivor contestant Angelina who White competed against and is one of the most compelling characters in the show's history. So you can say I like this show lol.
4. Curb Your Enthusiasm
One of the funniest seasons of one of the greatest comedies of all time. Larry David is unstoppable.
3. How to with John Wilson
I have no idea how to describe this show really. Watching John Wilson navigate a bunch of tasks that inevitably leads him down a ton of weird rabbit holes is one of the most honest depictions of being online I've ever seen, even though the show doesn't feel online in any particular way.
2. Succession
There were times when I thought this was a bit of down season after the highs of the first 2 but in the last few episodes the show reminded everyone that this might be our last truly great show. It's just an outrageously funny portrait of an insane family but somehow the show makes you feel real sympathy for almost all the members of the Roy family.
The Beatles: Get Back
I didn't know whether to put this as a show or a movie but either way, I think it is the best thing I watched in 2021. It is just incredible to watch the biggest rock band of all time and feel like you are hanging out with them. You get to see them come up with incredible music on the spot. You get to see them argue with each other, laugh with each other, and in the end, you really feel like you know the four guys. Also, you get to see how Ringo is just the coolest man alive.
Movies:
10. Wrath of Man
This seems surprising to say but I found this to be one of the most subversive movies of the year. Guy Ritchie and Statham are a director and a performer I had thought I had down pretty well. Ritchie has a certain comedic flair and Statham usually draws along that as well. However, here Ritchie eschews the comedy to live in the filth and horror of the violence that often exists in these movies. It is a really dark movie that really surprised me and showed me different layers to the actor and director.
9. Benedetta
Paul Verhoeven is a maniac. This is one of the more fascinating movies about what "faith" exactly means in the world.
8. The Power of the Dog
I liked this movie but didn't love it when I first finished it. However, I finished this in 2 sittings and lost much of the narrative momentum that was building. I have thought about the ending a lot since it came out and think it is the year's best. I also wasn't sold on Cumberbatch's casting at first but the way the movie defies your expectations to make him a perfect fit.
7. West Side Story
Steven Spielberg knows how to frame a shot and move a camera like no one else on the planet. I have never seen the original movie and generally am not a huge fan of musicals but what Spielberg accomplishes here is just undeniable and if you are at all interested in seeing this I would really recommend seeing it on the big screen.
6. The Card Counter
This is a Paul Schrader movie through and through. The story of a lonely man, trying to build any sort of human connection while his own past and his own damaged soul try to prevent it from happening. An extremely bleak picture but a worthwhile one.
5. Dune
This was probably the movie that I was most anticipating and most worried about this year. However, Denis Villeneuve delivers in a massive way, adapting the first half of the epic novel Dune in half and delivering one whole terrific story. The movie somehow captures the essence of the incredibly dense novel without being weighed down in a ton of exposition. The production design in this is incredible feeling so incredibly textured and almost real. I can not wait to see how Denis tells Part 2.
4. No Sudden Move
No one alive is better at making heist movies than Steven Soderbergh. He just has impeccable style and is able to tell a multi-layered movie with so many interesting characters from so many dynamic points of view seamlessly. I would love to get one of these a year for the rest of my life.
3. The Last Duel
This giant medieval epic about a knight who accuses another of raping his wife is both the type of movie that feels like it doesn't get made anymore and also a movie that is perfectly rooted in the world of today. Telling the story from 3 perspectives, it's fascinating to see the layers in each story and what it brings out of each performer. Jodie Comer is the heart of the movie and deserves a ton of accolades. Ben Affleck also gives an incredible performance and is having the time of his life in this extremely dark story.
2. Venom: Let There Be Carnage
Objectively this movie is much worse than every other movie listed here on most criteria. However, watching this in a theater is probably the most fun I had in a theater in 2021. This movie leans into the best parts of Venom, Eddie and Venom's goofy relationship, and Hardy's insane voicework and quadruples down. Venom at the rave is what cinema is all about.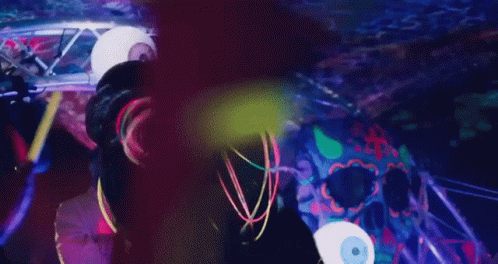 Licorice PIzza
Paul Thomas Anderson might be the most gifted filmmaker alive and this coming of age story matches up strongly with the rest of his work. Relying on two first-time actors (Cooper Hoffman and Alana Haim), Anderson is able to seemingly capture a real moment in time and tell a story that might seem small in comparison to something like Boogie Nights or There Will Be Blood but captures the true essence of humanity. Also one of the funniest movies of the year with some great small appearances from some amazing actors, most notably Bradley Cooper as Jon Peters.